Last season the Los Angeles Dodgers won a National League West title and exceeded 90 wins for a third straight season. It was the first time in franchise history the club won three consecutive division titles, and first time since 1976-78 they posted three consecutive 90-plus win seasons.
But flaming out in the 2015 NL Division Series against the New York Mets came with a changing of the guard. Los Angeles and former manger Don Mattingly agreed the timing was right for a mutual split. Dave Roberts was eventually hired as Mattingly's successor.
Roberts inherited a talented team with plenty of expectations, but also one that some believed was third-best in the NL West coming out of the offseason.
The San Francisco Giants signed Johnny Cueto and Jeff Samardzija, the Arizona Diamondbacks signed Zack Greinke and traded for Shelby Miller.
The Dodgers signed Scott Kazmir and Kenta Maeda, and filled in the holes throughout their organization with unheralded additions. But in the end, depth is what carried the Dodgers to a fourth straight NL West title.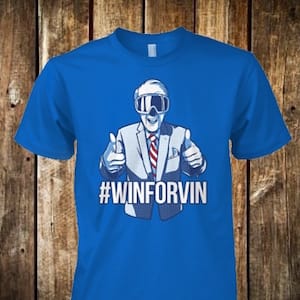 Prior to their 2013-16 run, the Dodgers hadn't won the division more than two years in a row in franchise history; that's including their days in Brooklyn. The Dodgers are the first team in NL West history to win the division in four straight seasons.
What's more, Los Angeles used 55 different players and 31 different pitchers this season to offset recurring injuries. Both numbers tied team records. They broke a Major League record by placing 28 different players on the disabled list.
For a second consecutive season, the Dodgers used 15 different starting pitchers. Grant Dayton, Jose De Leon, Andrew Toles, Rob Segedin, Brock Stewart and Julio Urias were among those to make their Major League debut and play an important role.
The Dodgers were eight games back on June 26 when Clayton Kershaw suffered a loss to the Pittsburgh Pirates. Despite losing their ace for 75 days, Los Angeles press ahead, and on the day they clinched the division, sat eight games ahead of the Giants.
For Roberts, he joins Tommy Lasorda (1977) as the only rookie managers in franchise history to guide the Dodgers to a division title. And of course the bow on top of the team's accomplishments is they were able to celebrate on the final day of Vin Scully Weekend at Dodger Stadium.
The Dodgers now have a date with the NL East champion Washington Nationals. Their best-of-five matchup will begin Friday, Oct. 7, though where still hasn't been determined. Washington enters play Monday with a 1.5-game lead for home-field advantage.