The Los Angeles Dodgers' thrilling walk-off victory in extra innings on Sunday afternoon cemented a matchup with the Washington Nationals in the 2016 National League Division Series. Washington did their part by clinching the National League East on Saturday.
Meanwhile, the Dodgers' NL West title is their fourth straight. Dave Roberts joins Tommy Lasorda as the only managers in franchise history to guide the club to a division championship in their inaugural season.
Los Angeles and Washington appeared to be on a collision course with the Chicago Cubs long having clinched the NL Central, and the San Francisco Giants fading from the division race with each passing day.
The Cubs will face the Wild Card winner, and have home-field advantage throughout the NL playoffs. Meanwhile, the Dodgers and Nationals know they will begin their best-of-five matchup on Friday, Oct. 7. However, the time and location hasn't yet been determined.
At 91-65, the Nationals enter play Tuesday one game ahead of the Dodgers for home-field advantage in the NLDS. Washington is dealing with multiple injury concerns, the latest of which is catcher Wilson Ramos.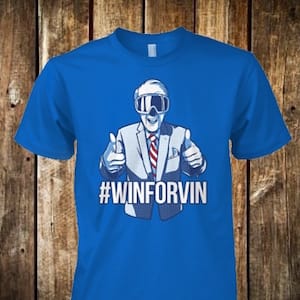 They have home series with the Arizona Diamondbacks (three games remaining) and Miami Marlins (three games) on their regular-season schedule. The Dodgers will play three each against the San Diego Padres and San Francisco Giants, with both series on the road.
The Dodgers need seven of the combined 12 games to break in their favor in order to overtake the Nationals for home field in the NLDS. Los Angeles won five of six head-to-head meetings, and thus own the tiebreaker over the NL East champions.
Major League Baseball previously released the complete postseason schedule, including dates for the World Series. While final details will eventually become clear, below is the schedule for the Dodgers-Nationals NLDS.
Game 1: Friday, Oct. 7 (Fox Sports 1 or MLB Network)
Game 2: Saturday, Oct. 8 (Fox Sports 1 or MLB Network)
Game 3: Monday, Oct. 10 (Fox Sports 1 or MLB Network)
Game 4*: Tuesday, Oct. 11 (Fox Sports 1)
Game 5*: Thursday, Oct. 13 (Fox Sports 1)
*If necessary