The Los Angeles Dodgers and Levy unveiled a new dining initiative, "LA Feeds Blue," which will bring a chef series pop-up to Dodger Stadium this season. The program will deliver food options from renowned chefs, local ingredients and diverse flavors.
The stand will feature rotating menus from a host of L.A. celebrity restaurateurs, acclaimed chefs, and popular local restaurants, during homestands from early July into August. Fans can find rotating menus at the LA Feeds Blue Chef Series stand located in the right field plaza.
"Los Angeles has a world-class restaurant scene, and we're excited to bring these local chefs and flavors to Dodger Stadium for our fans to enjoy," Dodgers executive vice president and chief marketing officer Lon Rosen said.
"Over four million fans attend sports and entertainment events at Dodger Stadium each year, and we know they're going to love these new dining options as we continue to enhance the fan experience."
Throughout the summer, fans will have the opportunity to enjoy food items crafted by Trejo's Tacos, Border Grill and Socalo, Park's BBQ, and Boo's Philly. The series begins with Trejo's Tacos, which will be available at Dodger Stadium from July 2-7.
Boo's previously had a pop-up when the Philadelphia Phillies visited Dodger Stadium.
"Dodgers fans know we've added more fresh, locally-inspired dining options over the last few seasons, and the Chef Series builds on that focus with a true taste of LA's restaurant community," Dodger Stadium executive chef Ryan Evans said.
"We're fortunate to have some amazing, iconic restaurants and neighborhood joints are breaking through in a big way. We wanted Chef Series to showcase both those recognizable, craved flavors, and up-and-coming restaurants with really unique concepts."
Complete information on the group of restaurants participating in the inaugural LA Feeds Blue Chef Series at Dodger Stadium:
Trejo's Tacos (July 2-7): Actor, restaurateur, and diehard Dodgers fan Danny Trejo and business partners Ash Shah and Jeff Georgino serve up their signature street tacos and authentic Mexican fare.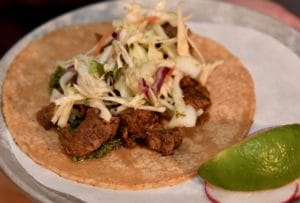 Border Grill + Socalo, (July 19-24): Award-winning chefs, restaurateurs, and authors Susan Feniger and Mary Sue Milliken bring a dueling menu inspired by their iconic Border Grill restaurants and their newest venture Socalo, an all-day canteen serving coastal Latin cuisine, opening this summer.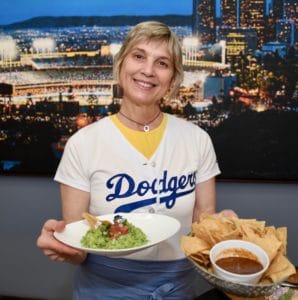 Park's BBQ, (Aug. 1-7): Chef-Owner Jenee Kim delivers a taste of Park's BBQ's acclaimed Korean BBQ and sizzling inventive takes on traditional Korean fare made with the finest meats and produce.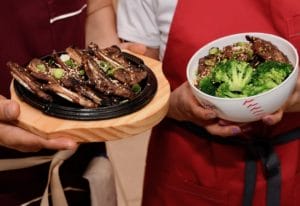 Boo's Philly (Aug. 20-25): Owner John Ahn and his son and business partner Andrew came to LA from Philly to sling the city's most authentic, mouthwatering cheesesteaks made with the freshest ingredients.